Glycotext / Conference Reports
Feb. 03, 2020
The 3rd TIAnano Bio Summer School (Glycan and Lectin) 2019 Report
(Glycoforum. 2020 Vol.23 (SI), G0)
DOI: https://doi.org/10.32285/glycoforum.23G0
Kyoko Kojima-Aikawa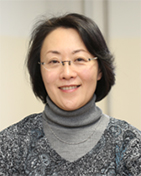 Kyoko Kojima-Aikawa (Ochanomizu University, Professor)
My first encounter with glycan science was approximately 30 years ago. I was extracting and analyzing glycolipids from cancerous tissues at that time, and was absolutely amazed by remarkable differences in glycan structure between cancerous and normal tissues, and wanted to know more about how and why these changes occur during oncogenesis. I then started research on lectins, believing that by investigating roles of lectins in the body, I might find answers to some of my questions. I am now interested in glycosaminoglycans, N-glycans, and O-glycans, as well as glycolipids, and investigating their involvement in certain biological events in depth.
The TIAnano Bio Summer School (Glycan and Lectin) program (hereinafter referred to as "the Summer School") is an annual event that has been held in early September at Ochanomizu University since 2017, and we are happy to announce that the 3rd Summer School was held successfully in 2019. TIA is an open innovation hub cooperatively led by five institutes, including the National Institute of Advanced Industrial Science and Technology, and this event is a part of a project of the TIA designed to facilitate human resource development. Despite the event name, participants are not limited to graduate and undergraduate students: academic and industrial researchers are also welcomed. I participated in the 1st Summer School as one of the lecturers, and the 3rd Summer School as one of the organizers. The following is a summary of events of the 3rd Summer School: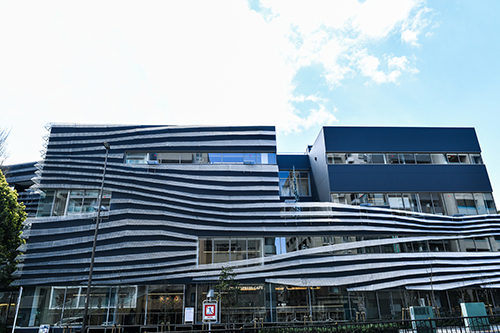 The 3rd Summer School was held at Hisao & Hiroko TAKI PLAZA, Ochanomizu University.
The Summer School was a two-day course, comprising:
(1) Intensive lectures on basics and latest research findings of glycans, glycoscience, glycoconjugates, and lectins (glycan binding proteins)
(2) Workshop (group discussion) to come up with new research plans inspired by the lectures, and/or based on completely new ideas.
Different lecturers were invited to the Summer School for each of the past three years, and thus there were some familiar faces in addition to new faces among participants in the 3rd Summer School.
In the morning of the first day, the 3rd Summer School started with a greeting from Professor Kenichi Kasai (President of the Summer School, Professor Emeritus of Teikyo University), and every participant then made a five-minute, pre-prepared self-introductory presentation, briefly describing their own research and their motivation for participating in the Summer School. All presentations were interesting, and helped participants from diverse backgrounds (e.g., biology, biochemistry, molecular biology, information science, structural chemistry, synthetic chemistry, and medicine) get to know each other well, and enjoy the two-day experience. Participants were then separated into groups for a first discussion to solve a pre-set task (i.e., to make a new research proposal for mock crowdfunding, see below). The group discussions were continued between lectures, with a goal for each group to make a presentation on the final day.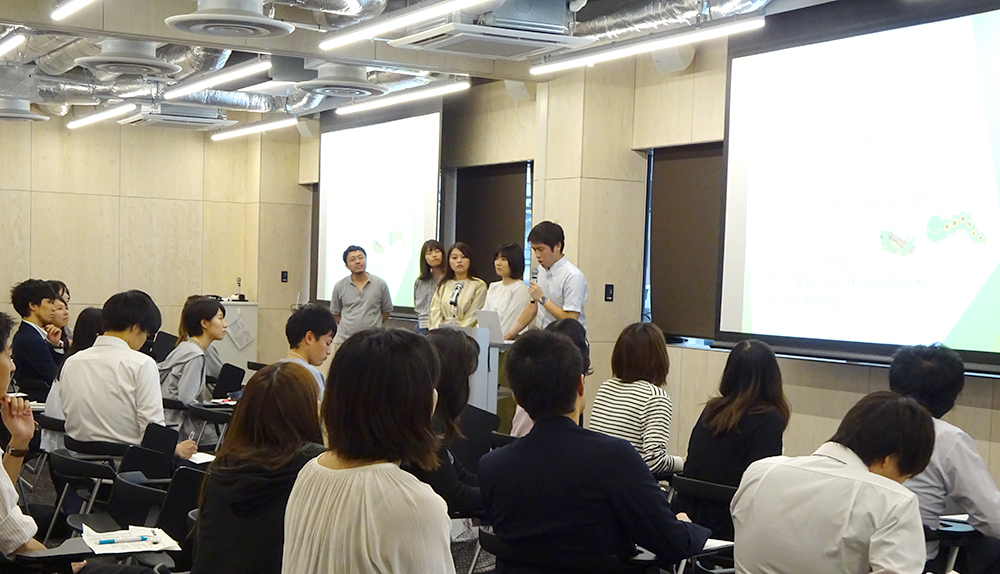 Presentation of a group work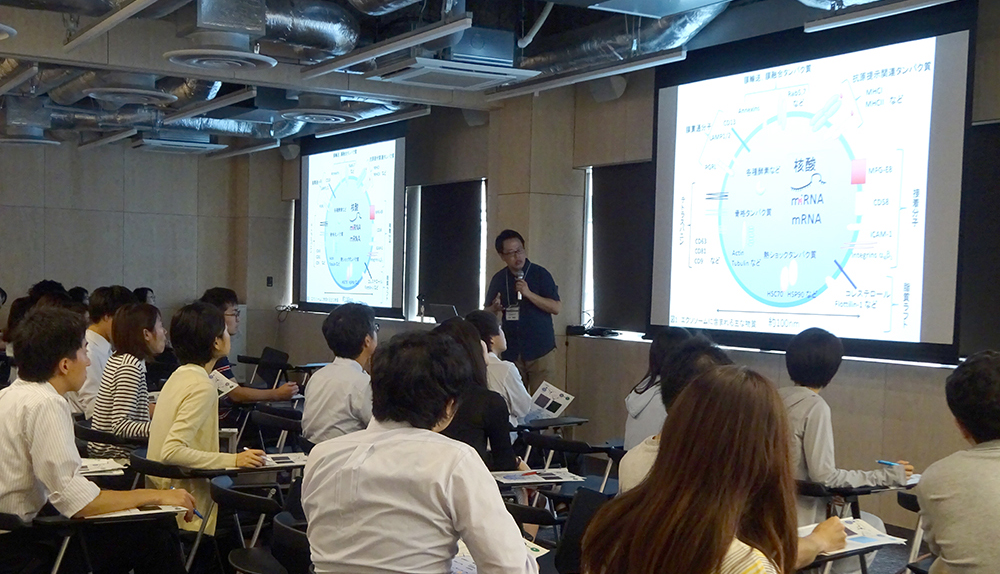 Lecture (Dr Nobuhiro Kosaka, Tokyo Medical University)
The afternoon was started with lectures on the following topics to familiarize participants with the basic structures of glycans and glycoconjugates, and methods used in glycan research: biosynthesis, by Dr Yasuhiko Kizuka (Gifu University); intracellular degradation, by Dr Tadashi Suzuki (RIKEN) and Dr Yukiko Yoshida (Tokyo Metropolitan Institute of Medical Science); and structural analysis, by Dr Hirokazu Yagi (Nagoya City University). Glycans in the context of diseases (e.g., Alzheimer's diseases and cancer), lysosomal degradation and abnormal metabolism, the ubiquitin-proteasome degradation pathway, and discovery of a new metabolic pathway involving peptide N-glycanase (PNGase), were also introduced to help participants understand biological implications of glycans. Furthermore, given that there is no automated sequencing technology for glycans as there is for DNA sequencing, the present situation regarding determination of oligosaccharide sequencing using mass spectrometry, liquid chromatography, NMR, and frontal affinity chromatography was described. The second day was started with four lectures regarding challenging interdisciplinary research on development and therapeutic application of in vivo glycan synthesis technology, by Dr Katsumori Tanaka (RIKEN); skin stem cell and skin regeneration, and skin stem cell ageing and associated changes in glycans, by Dr Aiko Sada (University of Tsukuba); development of technology for creating organoids using intestinal stem cells and its application in medicine and intestinal bacteria research, by Dr Nobuo Sasaki (Keio University); and glycans in the mechanism of cancer cell-specific exosome biogenesis, by Dr Nobuhiro Kosaka (Tokyo Medical University). In addition to their interesting findings, the processes required to reach those findings, and how they overcame problems and failures and transformed them to new research development, were also introduced. This will be of great value for participants in their future research.
The final part of the Summer School involved presentations of the research proposals made by each group for mock crowdfunding (a total virtual budget of one million yen was allotted: the funding was distributed to the groups according to a ranking determined by judges). Some groups tried to use their virtual funding resources solve problems that participants were experiencing in the real world, and some tried to help achieve SDGs. It was fun, and the room was filled with enthusiasm. We do hope that the experience during this Summer School will help participants to come up with innovative ideas, and that their research findings will develop further for implementation and commercialization.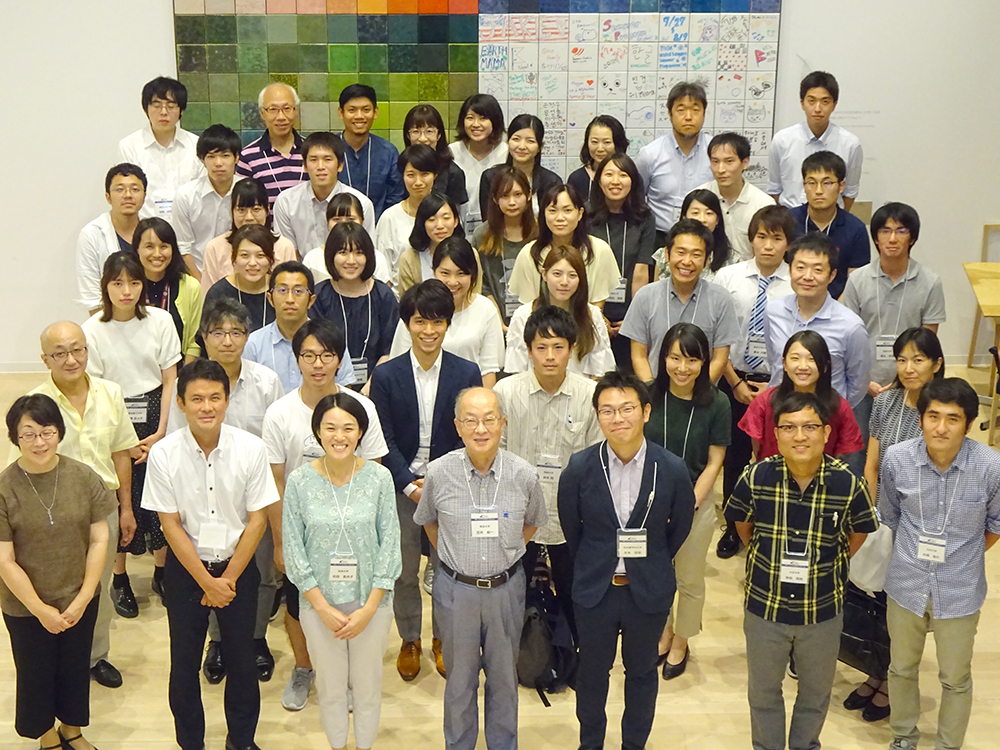 Group photo of participants
---